About Us
CoSolve was established by Anna Booth and Clive Thompson in 2000 as an organisation offering services in an independent capacity in, mainly, workplace contexts. Ewen McConchie joined in 2012, shortly before Anna left for a term of office as a deputy president of the Fair Work Commission. She returned in 2020. Craig MacMillan, Claire Alder, Ewen McConchie and Laurence Boulle make up the current team of CoSolve's consultants. Anna took up the role of Australia's Fair Work Ombudsman in September 2023.
C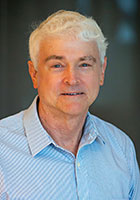 Clive Thompson, Director
BA (Hons) LLB
Clive is a lawyer and accredited mediator, arbitrator and facilitator. He has been engaged in major workplace change and dispute resolution initiatives at both enterprise and industry level in Australia and overseas. He has been admitted as a solicitor of the Supreme Court of New South Wales and attorney of the High Court of South Africa.
Clive is a former arbitrator of the Workers Compensation Commission of New South Wales and former senior commissioner of the South African Commission for Conciliation, Mediation and Arbitration. He is working as a consultant to the International Labour Organisation on projects to reform workplace relations across the public sector in Sri Lanka.
He is the co-author of Thompson, Barrett & O'Dowd The Collaborative Workplace Option - Interest-Based Bargaining, Consultation and Problem-Solving: A Guide for Parties and Practitioners (SiberInk, 2018), available online as an e-Publication.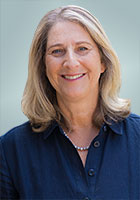 Claire Alder, Consultant
LLB (Hons)
Claire is an independent workplace investigator and is an accredited mediator under the National Mediator Accreditation System. Following an 18-year career as both a barrister specialising in criminal law and Deputy District Judge in the UK, Claire has built up a reputation in the past 15 years as an experienced independent workplace consultant in Australia. In 2006 she was admitted as a lawyer of the Supreme Court of New South Wales. In 2022 she was appointed to the Adjudication Panel of the Australian Press Council.
Her expertise covers Reportable Conduct Investigations, ICAC referrals, Public Interest Disclosure matters, grievances, fact-finding and misconduct investigations into allegations within the private sector, public service and NGO misconduct frameworks. Claire has undertaken numerous investigations including allegations of assault and sexual assault, harassment, racial and sexual discrimination, workplace bullying, dishonesty and corruption. Claire has also conducted investigations into allegations of unsatisfactory professional conduct of medical professionals and has undertaken systemic reviews.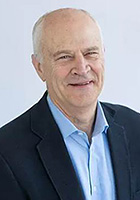 Dr Laurence Boulle AM, Consultant
BA, LLB, PhD
Laurence is an accredited mediator under the National Mediator Accreditation Scheme. He has a background in legal practice and was formerly Professor of Law at Bond University, where he founded the Dispute Resolution Centre. He is a former chair of both the National ADR Advisory Council and the Mediator Standards Board.
Laurence is well-published in the dispute resolution field, and is the author of Mediation - Principles, Process, Practice. He runs training workshops for lawyers, tribunal members, judges, community organisations, public sector officials and universities. His main mediation expertise is in the areas of -
General commercial law
Workplace disputes
Institutional and organisational conflict
Franchising and retail leases
Voluntary organisations and not-for-profits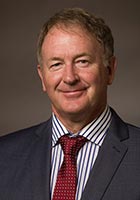 Craig MacMillan, Consultant
B Com & M Com (Econ), BA (Psych Hons) & PhD
Craig is an accredited mediator under the National Mediator Accreditation System. He joined CoSolve after spending 27 years at the Macquarie University Business School. Prior to that, Craig worked as an economist in the banking sector and as a youth worker in residential care settings. As an academic, Craig won prizes for both his teaching and research. His research interests focussed on labour markets, the effects of trade unions, employee voice and in the workplace and notions of decent work. His research has appeared in journals of philosophy, labour economics and industrial relations.
For over a decade at Macquarie University Craig was involved in workplace matters as a member of the National Tertiary Education Union (NTEU). His work involved representing both academic and non-academic members in workplace matters. Consequently, he has considerable experience with meetings between employees and employers that are difficult and challenging. In addition, he participated in various rounds of enterprise bargaining as a union negotiator that utilized both adversarial and interest-based frameworks.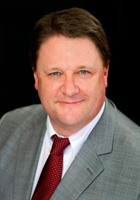 Ewen McConchie, Consultant
B Econ, Grad Dip Sociology, MBA
Ewen is an experienced facilitator, mediator and advisor with over 15 years active involvement in business process improvement and resolving operational problems and workplace conflicts within large organisations ranging from publicly listed corporations to local, state and federal government agencies.
Ewen's background includes employment in corporate HR roles, as a full-time IR advocate and as a union official in both the aviation and public sectors.